Buxom expands UK retail presence into Brighton
The Shiseido-owned brand is now available in East Sussex via Debenhams
Buxom has expanded its UK retail presence by launching into Brighton.
Customers in East Sussex will now be able to buy the colour cosmetics brand from Debenhams in Churchill Square Shopping Centre.
The announcement is the latest move from the Shiseido-owned brand as part of its UK expansion via an exclusive deal with Debenhams.

"Buxom is a leader in trends making it a perfect addition to our beauty portfolio," said Sara Stern, Beauty Divisional Director at Debenhams.
"Specialising in colour, and more specifically the statement lip, Buxom ensures new trends are readily available to our customers."
Buxom's hero plumping lip products used to be available in the UK and Ireland from 2010-2012 but the brand withdrew to focus on the US market.
It re-entered the UK in April 2017 with its lip, face and eye products.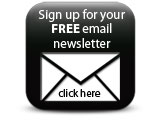 Buxom now retails in over 2,000 premium beauty doors in the US, Canada, Nordics and in the UK & Ireland.
Companies