Bulgari unveils new perfume pop-up store at Paris Charles de Gaulle airport
The pop-up store will be open until 5 December featuring Bulgari's Le Gemme collection
Bulgari has opened a new fragrance pop-up shop at Terminal 2 in the Paris Charles De Gaulle airport, France.
Nataly Osmann, the co-creator of the #FollowMeTo Instagram craze, unveiled the store on 9 November.
The store has been designed with the Via Condotti in mind - the fashionable street in Rome where a Bulgari store is based.
At the rear of the space customers can see an array of colourful flowers, patterns and videos displaying the collection.
Meanwhile, the flooring features circles and squares reminiscent of the Roman Pantheon's own floor, and an eight-point star further pays tribute to Bulgari's Roman roots.
The Italian jewellery brand's Le Gemme collection is inspired by its founder, Sotirios Bulgari.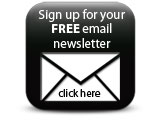 The collection includes: Malakeos, featuring the green of the Malachite gemstone, to reflect the Ural forests of Russia; Tygar, inspired by the golden-brown of India's Tiger's Eye gemstone; and Ambero, which reflects to most ancient natural stone of the eastern Mediterranean, Kahraman Amber.
Companies