Build your sustainable pack with Roma International
Roma International is a leading supplier of cosmetic packaging made with PCR recycled content.
So, if you are looking for your next sustainable bottle or jar pack with specific closures to suit your product, we are sure to have what you need in a PCR option. Plastic bottles, jars, closures, pumps and droppers.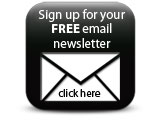 To help build your sustainable pack visit www.roma.co.uk or contact our team – sales@roma.co.uk
Featured Companies