Brushworks reaches record breaking sales
UK beauty accessories brand, Brushworks has had another record-breaking month as sales continue to grow across the UK, Europe and North America.
Brushworks is an affordable range of beauty accessories, including Makeup Brushes, Beauty Sponges, Manicure Implements, Konjac Sponges and much more.
"We are delighted with our continued growth which is a result of our continued dedication to developing new products and increasing the awareness of the Brushworks brand. This has helped us to achieve recognition from leading beauty organisations, affirming our belief in the brand and its core values." Mark Taylor, Managing Director of Invogue Limited.
Earlier this year, Brushworks was nominated as a finalist for 'Best New Brand - Mass' at the CEW Awards in London**.
Last year, Brushworks initiated a comprehensive PR strategy incorporating both print and social media. Collaborating with professional and popular beauty influencers has boosted the brands reputation as one of the UK's leading beauty accessories brands.
This July, Brushworks released its cutting-edge HD Makeup Brush range, consisting of eight individual brushes and two sets. The uniquely designed handles are coupled with ultra-soft synthetic bristles that are vegan friendly and PETA accredited.
In order to support the growth of the brand across Europe, Brushworks has designed new multi-lingual packaging displaying eight different languages.
*statistics are based on May 2018 sales.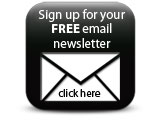 ** www.cewuk.co.uk/events/news/article/2018-cew-beauty-awards-finalists