Britney Spears celebrates a decade of fragrance
Celebrity fragrance brand Britney Spears is celebrating ten years in the perfume business with Fantasy Anniversary Edition, a limited edition version of Fantasy (2005).
The fragrance smells the same as the original, which was created by Jim Krivda, senior perfumer at Mane. It has head notes of red lychee and golden quince, a heart of jasmine and 'cupcake accord', and base notes of musk and woody notes.
The original fragrance comes in a pink spherical bottle, studded with Swarovski crystals and with a pink cap, but the limited edition features a black bottle studded with gold crystals and a black cap, housed in outer packaging of black, gold and magenta.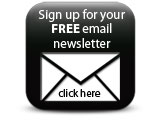 The fragrance is available exclusively from Kohl's stores and website, costing $37.50 and $47.50 respectively. The Britney Spears fragrance licence is held by Elizabeth Arden.
Companies