Boots says travellers 'do not have to show boarding passes'
Retailer responds to media storm
Boots has responded to recent claims that it is claiming back VAT on purchases made by non-EU travellers at its UK airport destinations and not sharing the discount with customers.
Earlier this week, The Independent reported that several retailers, including Boots and WH Smith, insist on scanning a customer's boarding pass when processing any purchases made within an airport store. Many consumers have reported being told that this is a security requirement, but The Independent says that this allows them to avoid paying VAT on any items sold to customers travelling from the UK to outside of the European Union. The paper also suggested that most of these stores do not pass the saving on to customers.
In a statement, Boots UK said: "Our airport store teams are asked to request and scan boarding cards to ensure the accuracy of our accounting records, which includes the accurate reporting of VAT. We request our customers boarding cards so our VAT accounting is in line with the HMRC's requirements. We are not required to account for VAT to the HMRC for goods that have been sold to passengers flying to non-EU destinations. The HMRC and airports accept that this is general practice for all retailers located within airport terminals."
David Gauke, Chief Secretary to the Treasury in the UK, told The Telegraph: "While many retailers do pass this saving on to customers it is disappointing that some are choosing not to. We urge all airside retailers to use this relief for the benefit of their customers." Retailers who already pass on savings to UK travel retail customers include World Duty Free, which lists separate prices for those travelling outside the EU for some products, and Harrods, which sells products at a VAT-free price to all its airport store customers.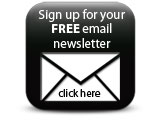 Since the news broke earlier this week, many UK passengers have said that they will no longer hand over their boarding passes in these locations, including Boots. Many have reported being refused service, but Boots has said that this is not its policy. The company added: "Showing a boarding card is not a compulsory requirement and any of our customers that do not wish to share this information can shop with us without the boarding card being scanned."
Companies