Boots, M&S and Waitrose confirm use of Apple Pay
The payment format is making its way to the UK
Apple has announced details about the roll out of its new Apple Pay service in the UK in July. At launch, the service will be available at more than 250,000 locations with support from eight UK banks.
Users will be able to pay for items by simply holding their iPhone near a contactless reader, keeping a finger on the Touch ID. Stores accepting the new payment method include Waitrose, Boots, Liberty, New Look, LIDL and Marks & Spencer.
Eddy Cue, Apple's Senior Vice President of Internet Software and Services at Apple, said: "Apple Pay has quickly become a big part of millions of users' everyday shopping routines, providing a simpler, faster and more secure way to pay. We are thrilled to bring Apple Pay to the UK with support at launch from the most popular banks, an incredible roster of merchants and many of our users' favourite apps."
Robin Phillips, Director of Omni-Channel Development at Boots, said: "Boots was the first retailer in the UK to trial contactless payment technology and we are confident that the adoption of Apple Pay, which brings our customers added convenience, security and privacy, will be a success." Apple Pay will be made available at more than 16,000 Boots till points across the UK.
Cheryl Millington, IT Director at Waitrose, said: "We are delighted to offer our customers access to Apple Pay in all of our stores from launch. This convenient service will add to the ease and choice of payment options in Waitrose while providing a secure and private experience, and is very much part of the continued evolution of our in-store proposition."
Apple Pay launched in the US last year with more than 225,000 retailers and is on course to reach 1m locations by July this year. However, the US retail market lacks a comprehensive chip and pin system, making the roll out much slower. Banks believe it could take as long as five years before Apple Pay is available in 90% of the US's 12m retail locations. In the UK, card readers are much more prevalent, making the roll out process much easier and quicker.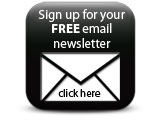 Apple Pay is compatible with iPhone 6, iPhone 6 Plus and the Apple Watch.