Bobbi Brown marks new era of beauty with first-ever Global Artist Director
Industry expert Hannah Murray will lead Bobbi Brown's new artistry direction, creating a more modern image for the cosmetics brand
The namesake beauty brand of make-up artist Bobbi Brown has marked a new era of beauty with the appointment of Hannah Murray as its first-ever Global Artist Director.
In the newly created role, Murray will lend her expertise on product development for the 30-year-old brand and lead its artistry direction to create a more modern look for Bobbi Brown campaigns.
She will also act as the global representative for Bobbi Brown's 3,500 make-up artists.
Her portfolio spans work with American, British and Italian Vogue, as well as fashion magazines Self Service and AnOther.
She was at the centre of Topshop's make-up launch in 2010, and took on a consultancy role with the company until 2016.
"Hannah Murray's aesthetic and beauty philosophy dovetails with what Bobbi Brown Cosmetics has always stood for: encouraging all women to embrace their natural beauty," said Bobbi Brown's President, Sandra Main.
"The basis of all her looks for celebrities, models and real women is grounded in healthy, fresh, glowing skin.
"We are so thrilled to have her usher in a new era at Bobbi Brown."
Murray's first campaign in her new role is expected to debut in July this year.
"I love beauty. I love enhancing someone's character and attitude but ultimately making someone feel the best version of themselves," added the former ballet dancer.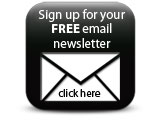 "Beauty is individual and interesting and captivating. We should celebrate who we are."
Companies