Blackhair Magazine apologises for non-black cover model
Bi-monthly magazine aimed at women of black origins uses mixed race English-Malaysian model on cover by accident
Blackhair Magazine, a bi-monthly glossy aimed at women of black heritage, has issued an apology after accidentally using a non-black model on its cover.
Emily Bador is mixed race with an English mother and Malaysian father, but landed on the cover of Blackhair Magazine's December/January 2017 issue without knowing in advance.
Bador saw the cover, which features her with afro-styled hair, and wrote a post on Instagram apologising for the use of the image, even though she had no part in its selection for the magazine.
In the post she wrote: "I would deeply and sincerely like to apologise to every one for this, and black women especially. I would like to clarify, I believe this shoot is from when I was around 15 and didn't understand cultural appropriation or the impact it has on POC."
She added: "I'm so so so sorry and I'm very sorry this cover was taken away from a black woman. This image is (I think, although I'm not 100% sure) about 3/4 years old, it was never intended to be on the cover of this magazine. If I had known it was going to be published, I would never have condoned it."
Public apology
Blackhair Magazine only then realised the mistake that had been made. The Editor Keysha Davis posted an apology on the magazine's Facebook page.
In the post, she made a point of thanking Bador for raising the issue: "Thank you to Emily Bador for bringing this to our attention, we really appreciate your honesty."
Reader reactions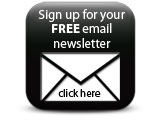 Members of the public responded with mixed views, with some sympathising with the magazine and praising it for its apology, and others damning it for its error and for selecting a pale-skinned model.