Benefit to open Curl's Best Friend pop-up parlour
The parlour will serve cocktails and offer hair and beauty treatments
Benefit Cosmetics has announced the opening of a pop-up parlour celebrating the launch of its new mascara Roller Lash.
Open from 27 February to the end of March, the pop-up, called Curl's Best Friend, is described as a curl and cocktail bar, and is a place for women to "celebrate the power of curls", according to the brand. The three-storey pop-up, located on Greek Street in Soho, offers a menu of cocktails and cupcakes, while those who pay it a visit can indulge in a number of different treatments, revliving the 1950's beauty parlour experience.
A bar is located on the ground floor (above). Meanwhile, the main beauty parlour and 'curl station' is located on the first floor. Here, visitors can receive a makeover, brow wax and tint, or a curly faux-blow from hair stylists.
Finally on floor two, the pop-up features a secret door through which visitors can pass to reach the Noir Bar, based on Benefit's best-selling mascara they're real!. The Noir Bar is open from 7pm each evening serving cocktails. Benefit is utilising the power of mobile to facilitate bookings at the parlour. The Curl's Best Friend by Benefit mobile app can be used to book in beauty and blow dry services, reserve bar tables, share photos and browse live newsfeeds. The Curl's Best Friend concept is also scheduled to go on tour around the UK on 17 April.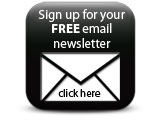 Companies