Benefit launches 13 new eyebrow products
Expanded brow collection aims to solve common consumer eyebrow problems
Benefit Cosmetics has expanded its eyebrow collection with thirteen new products. The expanded Benefit Brow Collection includes 13 new products in six shades.
The range includes: ka-Brow (£18.50) – a cream gel colour with brush; high brow & high brow glow (£17.50) – highlighting pencils; ready, set, BROW! (£18.50) – an invisible shaping and setting gel; precisely, my brow pencil (£18.50) – a defining pencil; 3D BROWtones (£18.50) – a highligher; goof proof brow pencil (£18.50) – a filling and shaping pencil; BROWVO! conditioning primer (£21.50); brow zings (£24.50) – a taming and shaping kit; gimme brow (£18.50) – a volumising fibre gel; a grooming tweezer and brush (£15.50); an angled brow brush and spoolie (£15.50) and an all-purpose sharpener (£4).
Benefit spent three years developing the range, and says that the collection includes: "High performing formulas, custom-designed applicators and mistake-proof shades". The new range is designed to help consumers become "their own brow expert".
Benefit already has several best-selling brow products, and has around 1,800 BrowBar beauty lounges across the world.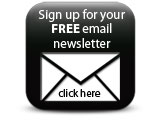 The range will launch in stores on 24 June 2016.
Companies