Benefit Cosmetics goes on a summer 'con-tour'
The colour cosmetics brand is building on the success of its Brow Mobile earlier this year, for its new Hoola Quickie Contour stick
Benefit Cosmetics will be touring around the UK in an ice cream van this summer.
The British make-up brand aims to increase awareness of its products designed to give a 'summer glow' without having to travel abroad.
"Stay-cationing has become increasingly popular and we have always said that Hoola is 'Barbados in a box', giving you a holiday glow without ever having to travel abroad for the sun," Kyra White, Head of Brand Activation at Benefit, told Cosmetics Business.
The two month Hoola Con-Tour kicked off last weekend in London.
The van will travel to Brighton (10-11 June), Weymouth (17-18), Llandudno (1-2 July), Blackpool (8-9), Loch Lomond (15-16), Hartlepool (21), Scarborough (22-23) before finishing in Hastings on 28 July.
"There is nothing more classic in British summertime than the ice cream van and with the launch of the Hoola Quickie Contour stick we wanted to bring Benefit to the people and create something that celebrated the Great British seaside holiday," added White.
Beauty fans will be able to visit the van and choose from a range of make-up touch ups, including a sample of the Hoola Quickie Contour Stick, which launches this June.
Benefit Cosmetics make-up artists will be on-hand and to provide contour tutorials.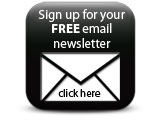 Fans are being encouraged to upload images of the van to social using #nolonghaul to receive a Hoola Quickie Contour Stick.
Companies