Beiersdorf establishes Vietnamese subsidiary
Doubled sales in Vietnam targeted for 2015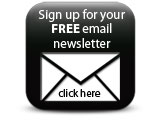 Nivea producer Beiersdorf has set up a subsidiary in Vietnam to promote further business growth in southeast Asia and to meet what the German group calls the continuing strong and steady demand for skin care products in Vietnam.

The company – Beiersdorf Vietnam Ltd – is to be based in Ho-Chi-Minh city (Saigon) and the strategic aim is to double sales in Vietnam by 2015.

The Vietnamese market, with a population of some 85 million, is the third largest in southeast Asia with more than half the population under the age of 30 and pursuing a modern lifestyle.


Companies