Beiersdorf encourages external innovation
… and signs biofilm research agreement with Syntopix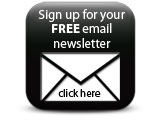 Cosmetics brand owner Beiersdorf AG has launched an international campaign designed to increase external knowledge exchange to help enhance product and packaging R&D. The Open Innovation Initiative, also known as Pearlfinder involves Beiersdorf researchers and employees from the packaging department publishing open briefings and calling for external partners to offer solutions via a confidential web platform: http://pearlfinder.Beiersdorf.com.

"Beiersdorf has always been open to innovative ideas from the outside," said Klaus-Peter Wittern, head of R&D at Beiersdorf. "Through the Pearlfinder web platform we are creating an integrated process for the external exchange of knowledge. In this way we can work on ideas and approaches to solutions not only with universities, cooperative partners and other companies but also with individual inventors and scientists."

According to Beiersdorf, the company has a history of being open to innovative external ideas; the concept of using burdock root as an anti-ageing ingredient in its Nivea Pure & Natural was based on a suggestion from a farmer living in Saxony-Anhalt, while successful test runs of Pearlfinder have already been conducted.

Beiersdorf has also signed a research agreement with topical antimicrobial innovations specialist Syntopix to establish and validate screening assays to improve topical antimicrobial efficacy. Under the terms of the agreement, Syntopix will develop new lab-based assays to help examine the effective delivery of active ingredients in order to maximise their bioavailability on skin.
Companies