Behind the scenes with Impulse and Charli XCX
Impulse teams up with 23-year-old pop singer for new Why Not? campaign
Customers can enjoy a truly tropical scent with Impulse Why Not? Pure Beauty speaks to Impulse Brand Manager Yasmin Tavassoly-Marsh to find out more about the new campaign
Can you tell us about your latest collaboration with pop star Charli XCX?
Impulse Why Not? is the latest addition to the limited edition collection from our partnership with pop sensation Charli XCX. The fun, brightly coloured yellow packaging of Why Not?, designed by Charli XCX, highlights the citrus notes of the new variant and the fun tiger images bring Charli's unique personality to the Impulse range.
This is the third limited edition Impulse fragrance that Charli XCX has re-designed. Last year, we launched Impulse Rock & Love and Impulse Vanilla Kisses, which mimicked her bold and nineties-inspired style.
What was the inspiration behind the new scent and who will it appeal to?
The summer season was the inspiration behind our new fragrance – the truly tropical scent features zest citrus notes of bergamot, frozen lemon and bitter orange, with an infusion of Earl Grey tea and natural spices, such as nutmeg and cardamom, making it the perfect scent for summer.
The product is a must-stock with the festival and holiday season fast approaching. It gives consumers an exciting scent they can also conveniently fit in their bag to freshen up on-the-go. The limited edition offering is set to appeal to those who are looking for new and exciting, but wearable, everyday scents and is designed to tap into the consumer demand for on-the-go fragrances.
Will there be any activity supporting the launch?
The launch will be supported by a multi-million pound marketing campaign, with an exclusive Impulse event in June this year with Charli XCX performing.
What message would you like Pure Beauty's readers to get across to customers in-store?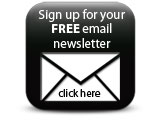 As the number one female body spray from Unilever UK, the enticing and unique Impulse fragrances are made from real perfume oils. Impulse fragrances stand out and encourage women to be bold and confident. Impulse Why Not? is all about inspiring spontaneity, helping women to smell and feel gorgeous and allowing them to live life on impulse.
Companies