Bee Good helps plant native wildflowers with new Christmas gift sets
The three new ranges each contain the brand's lip balms, hand creams and moisturisers, as well as a seed ball to scatter in urban areas
Bee Good has launched a new collection of Plant a Meadow Gift Sets to help spread wildflowers nationwide.
Alongside the brand's lip balms, hand creams and moisturisers, each of the three sets contains a wildflower seed ball that can be scattered in consumers' gardens or in the wild in urban areas, without being planted.
The sets are available in Bee Good's Plant a Butterfly & Bee Meadow, Plant an Urban Meadow and Plant a Bee Meadow (£25 each).
"Research shows that one in ten pollinating insects is on the verge of extinction and a third of bee and butterfly species is declining," said Bee Good's co-founder Simon Cavill.
"According to Friends of the Earth, 97% of wildflower meadows in the UK have been lost since 1945, leaving bees without food.
"Meadows are an important home for pollinators but they also help prevent floods and store carbon and create healthier animals and food."
He continued: "Just as our precious bees have a vital role to play in the sustainability of humanity, we all have a role to play in the sustainability of their environment."
Customers can shop the products via beegood.co.uk.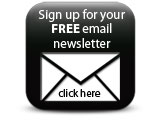 Companies