Become a clean beauty visionary at this exclusive in-cosmetics global event
Cosmetic innovators are invited to kick off in-cosmetics global in Barcelona by celebrating the next phase in promoting the principles of clean beauty on Monday, March 30
The Second Annual Future of Clean event will be an artistic and scientific celebration of new technologies and formulation strategies to help every brand champion the principles of clean beauty such as sustainability and transparency.
Cosmetics experts in formulation, marketing, product development, and supply chain management will have the opportunity to explore interactive displays promoting sustainable and natural ingredient sourcing, circular economy innovations, and formulations to reduce packaging.
Attendees will also hear from global beauty influencers, meet leaders from the cosmetic industry and join the urgent need to champion sustainability.
The event is hosted by Aprinnova, Inc., the leading supplier of high performance, sustainable emollients and silicone alternatives, Neossance Squalane and Hemisqualane.
Aprinnova is supported by the leading ingredient suppliers in the world including Nikkol Group, Safic-Alcan, Centerchem, Dinaco, and Dowell C&I who will also be represented at the event. Cosmetic innovators can get more information at the Future of Clean.
Envison the world we want. Formulate the world we need.
Emerging regulatory, business continuity, and consumer demands have aligned around clean beauty, and its defining principles of safety, transparency, performance and sustainability.
Between 2016 and 2019, social media mentions of #cleanbeauty grew 623% in the U.S. and over 40% of millennials said they would deepen or begin relationships with businesses that had a positive social or environmental impact (Mintel, US Clean Beauty 2019 and Deloitte Millennial Survey.)
Product trends are following suit. Between 2014 and 2019 new products launched with free-from, ethical and environmental, or natural claims grew 69% percent in beauty and personal care (Mintel, GNPD).
In this context, every brand needs a clean beauty visionary to keep sight of the world in which we want to live and leverage new clean strategies to resolve the challenges of transitioning to clean beauty such as reformulation, supply chain risks, or ingredient sourcing.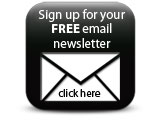 Aprinnova's Future of Clean podcast and Aprinnova's on-going distribution of resources on sustainable manufacturing and product development are available at www.aprinnova.com.
Featured Companies