Beauty retailer Watsons takes on Vietnam's growing beauty market
The health care and beauty retailer currently operates 7,200 stores across Asia and Europe
Beauty retailer Watsons has opened its first-ever Vietnamese flagship in the country's Ho Chi Minh City.
To date, the brand has more than 1,500 pharmacies in 13 Asian and European markets and more than 7,200 stores.
The new 239sqm store will offer more than 6,000 products across skin care and make-up, which it hopes to increase to 8,000.
Meanwhile, it will also host a large make-up station, allowing consumers to try and test available products.
Asian Regional Managing Director for AS Watson, Rod Routley, said: "We are very excited about opening our first Watsons store in Vietnam.
"Watsons is looking forward to building long term relationships with Vietnamese customers."
Customers will also be offering the retailer's reward system, customised for the market's needs.
Routley added: "Watsons is confident of the Vietnam market and we will continue to expand to enhance the customer connectivity."
Vietnam's beauty sales has experienced the highest growth rate in 2018, according to Mintel.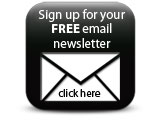 Statista also notes the country's market value in 2018 amounted to US$1,620m.
Companies