Beauty companies slow to adopt green packaging
Personal care lags behind the food industry, says Organic Monitor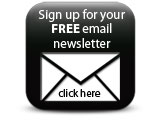 Research conducted by Organic Monitor has found that packaging is often overlooked when beauty companies look at sustainability. Although cosmetic and ingredient companies focus on green formulations, resource efficiency and life-cycle assessments when developing sustainability initiatives, many are slow to embrace environmentally friendly packaging solutions.

Organic Monitor found that while organic fruit and vegetables in most European supermarkets now have some type of bioplastic packaging, natural and organic beauty products do not, as high heat sensitivity and water permeability often prevent such packaging from being used for creams, lotions and shampoos; although this is now changing with the development of improved biopolymer packaging by companies like Mirel.

Among those companies that have adopted sustainable packaging says Organic Monitor are Aveda, the largest user of PCR plastic in the beauty industry; Nude Skincare and Korres, which have both reduced their packaging footprint through eco-design; and Method Products, which has adopted a cradle-to-cradle approach ensuring the recovery of packaging materials once the product is used.

Green packaging options will be discussed in further depth at the upcoming Sustainable Cosmetics Summit (18-20 October, Paris).
Companies