Beauty brand Vichy shows support for menopausal women with new link-up
In partnership with women's network Allbright, the beauty brand is backing a new summit to open conversations around menopause and the workplace
L'Oréal-owned beauty brand Vichy has partnered with women's network Allbirght on the team's first-ever summit, focusing on menopausal women.
The Let's Not Pause: Menopause Summit has invited some of beauty's biggest names, including journalist and guest presenter on ITV's This Morning Ateh Jewel, as well as British TV presenter Zoe Hardman and The Harper Clinic's Shahzadi Harper.
Over the two days, presenters will be providing a tool kit to help women thrive during this period of their life, and will cover conversations for people approaching menopause, those going through menopause, and those who have been through it.
"We know that menopausal women are now the fastest growing demographic in the workforce, with one in three of the working population soon to be 50+," said Allbirght in a statement via its website.
"With both employment rates and the retirement age on the rise, women's careers are lasting longer than ever before.
"Despite this the impact of the menopause on women's working lives is largely undocumented and painstakingly under-reported in the wider world of work.
"This is why it truly is time for a change."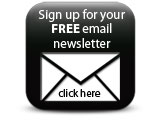 The summit is due to take place from 25-26 May.
Companies