Beauty Success wins Best Chain Store of the Year
Perfumery chain wins retail award in France for cosmetics and perfumery category
French perfumery chain Beauty Success has won France's 'best chain store of the year' 2016-17 award, in the cosmetics and perfumery category.
'Meilleure Chaîne de Magasins', run by market research company Q&A Research & Consultancy, is France's biggest survey of the retail market and this year included 427 stores across all categories.
Around 370,000 consumers voted online for their favourite chain stores, in return for the chance to win a range of prizes, including iPads, watches and scratch cards.
"Beauty Success has always listened to the market and knows how to evolve its perfumery and beauty parlour concept and adapt our offer to be in tune with consumers," a Beauty Success representative told Cosmetics Business.
"Our expertise is defined by real savoir-faire in terms of our welcome and the advice of our aestheticians and sales consultants. The positivity of our Beautiful Attitude message makes clients want to return to our stores," the spokesperson added.
Candidates in the competition were graded on nine criteria: service, friendliness of staff, competence of staff, shopping ambiance, value for money, pricing, promotions, variety of goods on offer and innovation.
Beauty Success won particularly high marks for its service, staff friendliness and competence.
"This prize rewards the daily work of everyone who values client satisfaction as well as the efforts we make to help consumers and respond to their beauty needs," said Philippe Georges, the company's president.
Beauty Success has had a busy year, with the opening of six Tanguy parapharmacies; four new Instituts Beauty Success; 24 Esthétic Centers; and 18 new perfumeries, bringing its total to 330.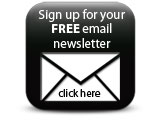 Winners in other categories of the competition included supermarket chain Lidl, bedding store La Compagnie du Lit, restaurant chain Courtepaille and florist Le Jardin des Fleurs.
Companies