Beauty Kitchen launches Seahorse Plankton range
Beauty Kitchen has created a range of products using the key ingredient Seahorse Plankton.
The ingredient is sustainably sourced from microalgae and is said to reduce the appearance of fine lines while hydrating the skin.
The range includes Everlasting Radiance Cleansing Gel (£14.99), Everlasting Radiance Moisturiser (£19.99), High Definition Facial Oil (£19.99), 5 Minute Miracle Mask (£14.99) and Beauty Boosting BB Cream (£14.99).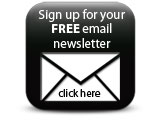 Launch: out now
Companies