Beauty Cleanse Skincare celebrates Earth month with the launch of their 'Minimalism Chats' initiative
The Beauty Cleanse Minimalism Chats is the series of informal conversations, run by Beauty Cleanse Skincare founder Saman Ali
In celebration of Earth month, Beauty Cleanse Skincare is excited to announce the launch of their latest sustainability initiative, Beauty Cleanse Minimalism Chats – a series of informal discussions with some of the top beauty industry experts designed to empower consumers to simplify complicated beauty routines and make a journey from consumerism to minimalism.
The Beauty Cleanse Minimalism Chats is the series of informal conversations, run by Beauty Cleanse Skincare founder Saman Ali.
Considering the immense environmental impact of the consumerism on the planet, these chats are designed to tackle a sustainable topic at a time, with the aim to provide eco-conscious beauty consumers with transparent and open picture of some of the most common trends, buzzwords, and reasons responsible for encouraging fast consumption, and help them understand the detrimental impact of these choices on the planet.
Beauty Cleanse Minimalism Chats will not even advocate 'clean beauty products', but advocate 'less beauty products'.

 This initiative is part of brand's hashtag #RefuseRevolution which encourages consumers to share their minimalist shelfies, as opposed to the ones overflowing with excessive beauty products.


Saman Ali, founder of Beauty Cleanse Skincare says: "The beauty industry is one of the most unsustainable industries in the world. From consumer's purchasing habits and hoarding of products to how the industry is geared for profit, the mission of my brand is to address the issues of excessive beauty consumerism that is leaving a damaging impact on our skin and the environment.
"I want to encourage beauty consumers to take a long hard look at whether they need every latest, new, improved or wonder product? Perhaps one product can multitask and save them the need for more.
"That is why I am always striving to create superfood-packed, multipurpose products that can help make beauty routines less wasteful, without compromising on the results."
All products by Beauty Cleanse Skincare are made from fresh, nutrient-dense, and cold-pressed vegetable, fruits and nut oils, which contains powerful skin-loving vitamins, minerals and antioxidants.
Saman Ali continues: "To adopt a minimalist beauty routine means different to everyone, but for Beauty Cleanse, this is about making mindful choices – choices that positively impact our skin and the planet. Buying mindfully and reducing our beauty consumption is one of the easiest and most effective changes we can make to help combat climate change and save the planet."
The first season of Beauty Cleanse Minimalism Chats consists of 40 minutes long, 6 episodes in collaboration with some of the top industry experts, including:
Lorraine Dallmeier – Chartered Environmentalist and CEO of Formula Botanica
Lou Dartford – Creator of Green Beauty Blog and organic make-up artist
Noleen Sliney – Founder of Natural Beauty Society and judge of Natural Health & Beauty Awards 2020
Lynda D'aboh – Natural and Organic Beauty Influencer Award Finalist and creator of Wonderlusting Green Beauty Blog
Daisy Harvey – founder of Lofté
Andrea Endres – Creator of holistic skin care Skin Body Spirit Summit.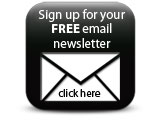 The first episode of is available to watch on YouTube, and the remaining 5 episodes will be shared every 2 weeks from now onwards.
Companies