Beauty Buddy app helps UK customers in lockdown discover new products
The platform presents product information and independent reviews from real customers
Product review app The Beauty Buddy has made its debut in the UK.
The brainchild of Wendy Slattery and Tracy Leavy, the platform allows shoppers to access beauty product information by scanning a barcode enabling them to make informed buying decisions.
Consumers can also read independent reviews, and leave their own comments and advice for other shoppers.
"As consumers, we can feel overwhelmed by the sheer scale of the beauty industry, we are inundated with influencer 'sponsored' posts on products to buy etc. and we waste a lot of time and money, over £80,000 in our lifetime, on keeping up with the latest trends," said Slattery.
"With hundreds of products added daily, consumers can access the Beauty Buddy app at home, on-the-go, or in store as we become the non-contact digital assistant that allows customers in store to find out all about a product without picking it up, allowing them to make an informed decision and making the most of their time and money."
UK shoppers will have access to brands including Charlotte Tilbury, MAC, The Ordinary and The Inkey List.
Slattery added: "Every new user who downloads the app joins our amazing community of global Beauty Buddies who are all having fun connecting with like-minded peer buddies to share trusted ratings, reviews, advice, top tips, product recommendations, tutorials, share information and access buy now links to their favourite products."
The launch will also offer UK residents another outlet to discover beauty products as non-essential shops remain closed due to the coronavirus pandemic.
Shops, including beauty stores, closed on 23 March, but are expected to reopen on 15 June as restrictions are eased.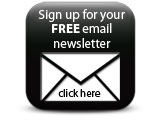 The app is available to download from the Apple and Play store.
Companies