BeautyCon taps into 'Gen Z' with Cosmopolitan tie-in
The fourth-annual BeautyCon summit will be held in LA on 11 July
The fourth-annual BeautyCon summit, #BeautyConLA, due to be held in LA, US on 11 July, has announced a number of collaborative partnerships with magazines and beauty brands.
BeautyCon is primarily a website that features content about beauty, culture and fashion for 'Gen Z' consumers. According to BeautyCon, Gen Z – of which 80% are millennials – spend an average of $400bn in the US each year.
This year's event is being carried out in collaboration with Cosmopolitan, Cosmopolitan for Latina and Seventeen magazines, whose readers are also BeautyCon's target audience.
David Carey, President of Hearst Magazines, said: "BeautyCon is a multi-platform and engaging live experience that creates an organic conversation between brands and a key demographic of young women. The event reaches the core audience of Cosmopolitan and Seventeen readers and it is a great way for us to enhance our connection with them."
Queues form at a previous BeautyCon event
The summit will include interactive presentations as well as panels discussing topics such as 'Unleashing Your Inner Creativity' and 'The Evolution of Fashion and Beauty'. There will also be performances by Becky G and Sabrina Carpenter.
A host of beauty brands will be showcasing their latest innovations at the event, including Birchbox, NYX Cosmetics, Nasty Gal, QVC, Maybelline and Tarte, among more than 80 others.
BeautyCon's Kick-Off Event will be presented by Neutrogena on 9 July, when attendees will be able to find out what skin care regimen suits them best as well as take part in 'touch-ups' from a Neutrogena make-up artist.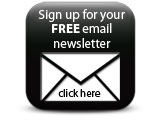 Moj Mahdara, CEO of BeautyCon, added: "We created BeautyCon as a new platform for content creators and the fans that love them. We give a voice to an underserved generation of 84 million kids that live in an entirely digital world. So many companies focus on marketing to this generation – we're focused on creating a community for them where they feel comfortable to embrace their eccentricities and be true to who they are."
Companies