Bareminerals harnesses 'long life herb' for new skin care line
Nine products are due to be launched replacing the brand's old skin care offering
Bareminerals has created a completely new range to replace its former skin care offering.
The Skinsorials Skincare range (£17-£45) is based on three phases: purify, empower and moisturise. The range includes a product formulated with 'long life herb' extract, which is said to grow on Okinawa island, home to the world's oldest living female population. Long life herb is claimed to have even higher vitamin and mineral content than spinach and kale.
Skinlongevity includes the extract alongside California poppy and Lempuyang ginger. Other products in the nine-sku range include: Pure Plush, a deep cleansing foam; Clay Chameleon, a purifying cleanser; Blemish Remedy, an anti-imperfection cleanser; Oil Obsessed, a cleansing oil; True Oasis, an oil-free gel cream; Smart Combination; a lightweight emulsion; Bare Haven, an essential moisturiser; and Butter Drench, a restorative rich cream.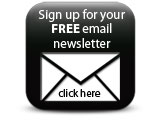 Launch: June
Companies