Baralan charms with new Aphrodite packaging
Simplicity, carried to an extreme, becomes elegance": this is exactly what Baralan does with Aphrodite packaging.
The Aphrodite line, composed of cylindrical shaped glass bottles, as the name itself suggests, emphasises the authentic beauty and represents the traditional and modern elegance.
Aphrodite bottle is charming, gentle and simple whose superweight characteristic gives a prestigious and luxury design to the packaging itself. Its simplicity reflects an extreme refinement, a strong power and a brilliant beauty.
This glass bottle is available in various sizes from 15 ml to 100 ml with different types of accessories: cream screw pump for the skin care line and crimp for the fragrance line.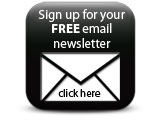 Particular details characterize this precious bottle such as screw neck, crimp neck and overpumps. The most important ability of being simple but at the same time classy is to eliminate the unnecessary and to let the indispensable speak, that's what Aphrodite Baralan's packaging does.
Featured Companies