BRB Silicones strengthens the support to its Personal Care customers
With an extensive experience in silicones, BRB International BV is one of the largest independent producers in the world...
With an extensive experience in silicones, BRB International BV is one of the largest independent producers in the world who has nowadays gained a unique supplier positioning in Personal Care:
ability to supply cost effective ingredients in all situations over the years,
possibility for buyers to eliminate most single sourcing issues,
much wider customization flexibility than other silicone players.
Ambition, Flexibility, Innovation…
BRB offers greater flexibility and quicker turnaround than its competitors. At the same time, BRB's focus on base R&D, technical field support and unique, customized products differentiates BRB from smaller suppliers and middleman distributors. The development of BRB International BV has always been organic, due to its focus on innovations and to a problem solving approach in its markets.
In the Personal Care industry, in addition to a competitive and broad product range, a technical support from ingredient suppliers brings added value to customers in this world of increasingly complex cosmetic formulations. To meet this demand, BRB has hired a Personal Care Technical Service Manager.
Since 2013, May 1st, Ms Tow Kuan LEM has joined BRB Silicones as Personal Care Technical Service Manager. She will develop creative and innovative guide formulations, provide technical service and troubleshooting to BRB customers across the globe. She is based on the silicone technical platform near Kuala Lumpur, Malaysia, where BRB is currently extending its research, production and warehousing facilities.
Ms Tow Kuan LEM
Ms Tow Kuan LEM has 7 years experience in the Personal Care industry, successively as a Formulation Chemist for a contract manufacturer and a Business Development Manager for an ingredient distributor. Her broad cosmetic ingredients experience will be crucial for our customers to optimize the usage of our silicone range in all kinds of beauty care formulations.
BRB Silicones in Personal Care… The Power of Smart Ingredients.
A perfect mix of dynamic and youthful élan.
BRB International BV, a dynamic and innovative company, has an extensive experience in the fields of Silicones, Lubricants, Additives and Chemicals. BRB International BV is now of its kind, one of the largest independent and privately owned companies in the world with a turnover close to €140 million.
From the large range of products marketed by two business units (Silicones and Lubricants, Additives & Chemicals), BRB International BV supplies to a broad range of customers in many different markets, including Lube Oil Blending, Cosmetic Industry, Graphic Industry, Automotive, Off Shore Industry and High Tech industries. Established in 1981, headquartered in the south of the Netherlands, BRB International BV has created an effective worldwide supply chain network with offices and warehouses in the UK, Poland, United States, Malaysia, Australia, China and Singapore. Our manufacturing sites are located in Europe, Asia and the United States.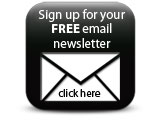 The Power of a Silicone Major, the Flexibility of a Formulator.
BRB Silicones, a business unit of BRB International BV, is a producer of specialty silicones like emulsions, antifoams, water repellants, elastomers, lubricants, silanes, resins, silicone polyethers, dimethicone & cyclomethicone blends, cross polymers and many more customized products. BRB Silicones also supplies a very broad range of core and specialty intermediates to all the silicone industry with a superior combination of product supply regularity and competitive pricing.
Featured Companies