BASF to increase hexanediol manufacturing capacity
Capacity will expand by over 20% by 2014
BASF has announced that it will increase its capacity for the manufacture of the chemical intermediate 1,6-hexanediol (HDO) by over 20% to more than 50,000 tons per annum by 2014.
The company will invest over €30m in the expansion, optimising its production processes, carrying out various infrastructure projects and enhancing its logistical processes.
"By increasing our capacity and further optimising our operations, we are responding to the growing demand for innovative high performance formulations," said Sanjeev Gandhi, president of the BASF Intermediates division.
HDO is used in cosmetic formulations and a wide range of other applications.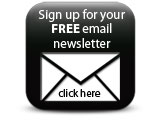 BASF operates HDO production facilities at its Verbund sites in Freeport, Texas and Ludwigshafen, Germany.
Featured Companies