BASF and Monsanto expand plant biotechnology project
Joint effort to develop high yielding, stress-tolerant crops will now include wheat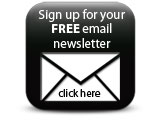 BASF group company BASF Plant Science and Monsanto, which provides technology-based solutions to improve farm productivity, are expanding their joint efforts to develop higher yielding, stress-tolerant crops with the introduction of a fifth crop, wheat. The collaboration, established in 2007, also includes corn, soy, cotton and canola crops. Regarding wheat, the companies are initially focusing on developing biotech products for the North American and Australian markets, and say they expect the first enhanced yielding wheat product to reach the market after 2020. This will be followed by successive generations of higher yielding wheat varieties.
BASF and Monsanto are also investing an extra $1bn in the partnership, in addition to the original dedicated budget of $1.5bn over the life of the collaboration.
"Our yield and stress collaboration with BASF already has brought forth so many promising leads, the first of which we'll see on farm in coming years with our first generation drought-tolerant corn," said Robb Fraley, Monsanto's chief technology officer.
Peter Eckes, president of BASF Plant Science, added: "The collaboration with Monsanto was not only the first agreement that we entered, it also represents our most significant partnership, covering several large row crops.
"The expansion of our partnership reflects the fit between the two companies. The yield increases that we have achieved together in the field so far give us confidence that we can do more in our collaboration crops, which now include wheat."
Products that emerge from the joint development will be commercialised by Monsanto, while the associated profits will be shared with Monsanto getting 60% of net profits and BASF receiving 40%.
Featured Companies
See also