Azelis announces strategic appointments
Azelis appoints new Chief Financial Officer, Asia Pacific CEO and COO EMEA
Azelis has named Thijs Bakker as its new Chief Financial Officer. Bakker is due to join the team in September 2016, after the retirement of Martin Hollenhorst.
Bakker has worked at AkzoNobel for more than 15 years, holding several key financial roles in the Netherlands, US and Asia Pacific. Most recently, he worked as Finance Director of Marine & Protective Coatings at AkzoNobel in Singapore.
Previously, Bakker was employed as Regional Controller, Asia Pacific at Nuplex Resins in Singapore. He holds a masters degree in Economics and Business and a post-graduate degree in Finance and Control.
Thijs Bakker
Azelis has also promoted Chief Operating Officer, Laurent Nataf, to the role of CEO and President of Asia Pacific. This area represents a significant opportunity for growth for Azelis and Nataf will be tasked with supporting the company's rapid growth trajectory in the region. Nataf will assume the new role on 1 August.
Azelis has also appointed a new Chief Operating Officer EMEA. Anna Bertona, currently serving as Chief Strategy and Principal Officer at the company, will assume this role on 1 August. She will be tasked with steering teams in the region and is expected to focus on Azelis' principal development activities.
In a statement, Azelis said: "These positive developments will support Azelis as it looks to create value and expand further upon its leading position in speciality chemicals and innovative ingredients."
Azelis also welcomed a new member to its Board of Directors. Michael Roney, former Chief Exectuive at Bunzi, joined the company earlier this month. Roney retired from Bunzi in 2005, after more than ten years.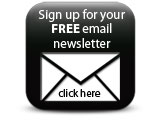 Dr Hans-Joachim Müller, Chief Executive Officer at Azelis, commented: "This is a significant development for Azelis; we will benefit from Michael's expertise and proven track record in distribution. As we look to grow and develop Azelis, we will draw upon his extensive experience of expanding into new markets. We welcome Michael to the board, and believe this appointment will position Azelis better for growth."
Companies