Azelis Americas acquires distributor Ross Organic
The California-based distributor will help Azelis grow its presence in the US market
Specialty chemical distributor, Azelis Americas, part of the Azelis Group, has acquired ingredients distributor Ross Organic.
Through the acquisition, Azelis hopes to expand its footprint in the US personal care and home care/industrial markets.
In 2014, Azelis acquired DeWolf, which has proven to be a "resounding success", and believes the addition of Ross Organic will provide an additional boost in the market.
Azelis described Ross Organic as "best in class", sharing the same values.
Frank Bergonzi, CEO and President of Azelis Americas, said: "This acquisition affords us the extended reach and history of sustainable organic growth in a strategically important market segment."
Meanwhile, Stephanie Ross Leshney, Co-owner and President of Ross Organic, added: "Becoming part of Azelis is a huge step for the Ross family as we and our employees will celebrate our 30th year in business in 2017."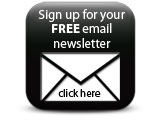 Azelis confirmed that it does not plan to make any major changes to Ross Organic's technical selling capabilities and Ross Leshney will continue to lead the team.
Companies