Avon teams with CoppaFeel! on breast cancer education tool
E-learning tool CoppaCollege to educate women about the symptoms of breast cancer and support 'Boobettes' in their training
Avon and CoppaFeel!'s digital learning tool, CoppaCollege
Beauty giant Avon and breast cancer charity CoppaFeel! have taken their partnership to a new level with the launch of e-learning tool CoppaCollege.
The first initiative of its kind in the UK, CoppaCollege was developed following research revealing that just 30% of women check their breasts on a monthly basis and a quarter of women still aren't sure how to check their breasts.
CoppaCollege allows women – and men – to access information about the risks, signs and symptoms of breast cancer, and particularly aims to educate young women about the importance of getting to know their bodies and getting into the habit of checking their breasts regularly.
While most woman know to check for lumps and thickening, or to react to constant or unusual pain in the breast area, fewer are aware of the physical changes to look for, which include changes in skin texture, nipple discharge, swelling in the armpit or collar bone, a sudden change in size or shape, a rash or crusting of the nipple, or nipple inversion.
As well as providing a 'boobipedia' of information for all women, the e-learning tool features a training section specifically for the charity's 'Boobettes', ambassadors under the age of 35 who share breast cancer health awareness having either suffered from cancer or a cancer scare, or having had some other connection to the disease.
CoppaFeel! was founded in 2009 by Kris Hallenga, after she was diagnosed with secondary breast cancer at the age of 23.
CoppaCollege forms part of Avon's 25-year Breast Cancer Promise to boost breast health awareness in the UK, and is the first initiative to fall under the brand's global Pink Light Project, which aims to educate women worldwide about the signs and risks of breast cancer, and provide information on how they can get help.
Avon ambassador and CoppaFeel patron Giovanna Fletcher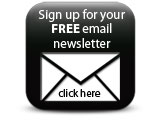 Avon began working with CoppaFeel!'s team of Boobettes in September 2017 and in May this year announced the appointment of UK author and social media influencer Giovanna Fletcher – also a long-term supporter and patron of CoppaFeel! – as an Avon ambassador.
Companies