Avon surpasses expectations with Q2 2016 profit jump
Company generates operating profit of $95.1m in the three months to 30 June
Operating profit reaches $95.1m compared with $89.7m in the same three months of 2015


Net sales decline from $1.5bn to $1.3bn, while revenues drop to $1.4bn


CEO McCoy puts results in part down to improving pricing, driving out costs and building brand experience
Avon has surpassed expectations after recording a rise in operating profit in Q2 2016.
For the three months ended 30 June, the company made a profit of $95.1m compared with $89.7m in the same three months of 2015.
However, the company struggled when it came to its sales figures. Net sales declined from $1.5bn to $1.3bn, and overall, revenues dropped to $1.4bn, down 8% on the previous year's quarter.
Avon Products' CEO Sheri McCoy explained that second quarter results came in slightly above expectations. She acknowledged that foreign currency pressure eased and performance improvements were seen across the board with nine out of Avon's top ten markets showing growth in local currency.
But Avon's change of fortunes is not just passive; a stricter business strategy has helped the company pull back. McCoy said: "We continue to make steady progress on a number of fronts: improving pricing discipline; driving additional cost out of the business; and, continuing to build our brand and enhance the representative experience."
Looking at the company's workforce, active representatives were seen to grow in numbers by 1% year on year in Q2 2016, although not across all areas. There were declines in numbers in the Asia Pacific region, although this was offset by growth in EMEA and North Latin America.
Regionally, Avon saw revenues drop across the board in all areas, except the Phillippines where revenues grew 1% and 6% in constant dollars driven by higher than average orders.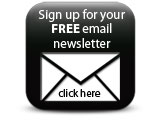 In EMEA, revenue fell 2% although it grew 7% in constant terms, and in South Latin America, revenue dropped 12%, up 5% in constant dollars. North Latin American revenues dropped 5%, while Asia Pacific fell 10%.
Companies