Avon study links dynein decline to ageing skin
Scientists present anti-ageing breakthrough
A team of research scientists from the Avon Skincare Institute has published a new study in anti-ageing skin care. Shared at the Summer Conference of The American Academy of Dermatology, the findings relate to dynein – a key transporter protein in the skin.
The team showed that the level of dynein in skin cells declines with age and that a deficiency of dynein causes an impairment in the transportation of nutrients within skin cells. Dynein plays a key role in transporting nutrients as well as mitochondria within cells.
Additionally, the team found that the autophagy process declines with age and UV exposure. Autophagy is a pathway by which cells remove and recycle damaged components – an activity dynein plays a key role in. The scientists suggested that the decline of dynein in the skin could impair this. The slowed process could also result in a decline in collagen reduction, further contributing to the sub-optimal functioning of skin cells.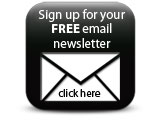 The results were presented by Dr John Lyga, Director of Skin Bioscience and Dr Uma Santhanam, Director of Cell Biology and Clinical Efficacy at Avon Skincare Institute, in two posters titled: "Dynein is Necessary for Intracellular Transport of Both Nutrients and Autophagosomes in Human Dermal Fibroblasts" and "A role for Autophagy in Skin Ageing".
Companies