Avon selects Fusion Packaging's Axis
The distinguished American beauty brand and one of the world's largest direct sellers, Avon, has developed a new anti-aging product and dressed it up in Fusion Packaging's Axis airless package

The distinguished American beauty brand and one of the world's largest direct sellers, Avon, has developed a new anti-ageing product and dressed it up in Fusion Packaging's Axis airless package. With a high-tech, futuristic look, Avon delivers their Anew Reversalist Firming Serum in a user-friendly, twist-to-open bottle that offers convenience and precise dispensing.
Decoration was a key component to the collaboration with the end result being a highly reflective, color intense appearance to the package. The outer bottle was injected with a translucent red using FusionMatch Decoration Technology while the inner bottle features a mirror spray decoration that was used to capture the appeal of a reflection. The UV metalised shiny silver pump and matching hot-stamped decoration resulted in a package that is both visually striking and durable enough to withstand the advanced anti-ageing formula coming into contact with the decoration.
The Reversalist Firming Serum is part of Avon's Anew Clinical collection, containing Alpha Hydroxy Acid anti-ageing technology. Because of the serum's cutting-edge ingredients, the brand needed an equally advanced bottle to store and protect the formula. The airless Axis bottle, available in 15 ml, 30 ml, and 50 ml capacities with a 0.23 ml output level, was selected after exceeding Avon's thorough testing procedures.
Axis, known for its luxe aesthetic and sleek circular look, is both universally appealing and ergonomically attractive. The bottle has been designed with sustainability in mind and does not require an overcap, plus is highly customisable and available with or without a base. Combined with providing excellent formula protection and enhanced product evacuation, product waste is minimised leaving consumers more satisfied. The airless package has endless decoration possibilities, including silk screening, hot stamping, UV metalising, color injections and custom sprays.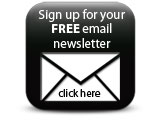 The Anew Reversalist is available in Eastern European markets and Poland through an Avon representative. For additional information on Fusion Packaging and the Axis collection, visit fusionpkg.com.
Companies