Avon revenue nosedives 22% in "challenging" third quarter
CEO Sheri McCoy says results were "not where we would like them to be"
The CEO of Avon Products, Sheri McCoy, has spoken frankly about the US beauty company's latest set of financial results, which were dampened by a revenue slide of 22% bringing total revenue to $1.7bn.
Avon is no stranger to results like these; in October last year, the company's revenue declined 8% to $2.1bn compared with the same period the year before, while in Q1 2014, revenues were down 13%. But it has been some time since Avon has faced such a dramatic decline as the one posted today.
Overall, Avon made a net loss of $697m this quarter, equivalent to $1.58 per diluted share, compared with a net income of $92m in the same period last year, equal to $0.21 per diluted share.
McCoy addressed the matter head on and said: "This was a difficult quarter impacted by currency and other macro pressures, and our financial results were not where we would like them to be." However, she did quickly follow up with a positive comment: "Given the challenging environment, I'm proud of the progress our teams are making, driving solid top-line performance at the local level and continuing to make improvements in Representative engagement."
The factors behind Avon's repeated revenue losses are complex and convoluted. However, the company did note that major contributors to the impact were certain tax items in Brazil and the sale of the Liz Earle brand to Walgreens Boots Alliance, which took place in July this year. The company noted that had these items been excluded from consideration, constant dollar revenue would have grown roughly 3% (in reality it declined 2%).
Beauty sales were seen to drop 23%, while active representatives were also down 1% year-on-year; for a company that relies so heavily on its sales representatives and direct selling model, this kind of hit cannot be overlooked.
Looking at regions, Avon's comment about Brazil's negative impact became clearer. In Brazil, revenue was down 42% or 10% in constant dollars. Revenue was hit by roughly 16 points due to VAT credits in 2014 and the IPI tax in 2015, the company clarified, noting: "This market continues to be impacted by a difficult macroeconomic environment and high levels of competition." Mexico also put in a poor performance with revenue down 20%. Overall Latin America saw revenue drop 26%.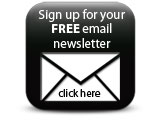 Meanwhile, the picture was not much better in EMEA. Here, revenue was down 19%, although up 3% in constant dollars. The Liz Earle sale was highlighted as a particularly damaging contributing factor. In Russia, revenue was down 29%, and in the UK it was down 15% on the same period last year. North America and Asia Pacific saw revenue declines of 17% and 16% respectively.
Companies