Avon releases transformation plan update
Company misses EPS and revenue estimates but remains on track to achieve three-year saving goal
Avon's latest fragrance collection Avon Life designed by Kenzo Takada
Avon has provided an update on its previously announced Transformation Plan alongside its Q3 2016 financial results.
The company, which outlined a plan to cut costs and improve financial resilience over the next three years, said it is on track to deliver $350m in pre-tax annualised cost savings in the timeframe.
It confirmed that it plans to achieve the savings by through supply chain reductions of roughly $200m and other cost reductions amounting to about $150m.
Avon revealed that the cost savings will partially be used to "modernise" its business by ramping up its media, social selling and IT systems.
The company also plans to reduce its debt by approximately $250m in 2016.
Avon provided the update at the same time as its Q3 results.
Adjusted EPS from continuing operations came in at $0.02, which fell short of Zacks' $0.03 estimate.
Total revenue also came in under estimates, declining 2% to $1.4bn, a rise of 4% in constant dollars.
However, the results were better than the same time last year, and Avon's CEO Sheri McCoy acknowledged this in a statement, saying she was "pleased" with the company's progress.
She said: "Avon's third-quarter results reflect broad-based performance improvements resulting in local currency sales growth across our top markets and significant operating margin expansion versus the prior year.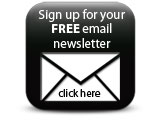 "We have also taken actions to significantly improve our balance sheet and have accelerated the pace of our 2016 cost savings initiatives." 
Companies