Avon reaches agreement with Barington Capital
The investment firm has appointed Independent Director Cathy Ross to the Avon Board
Avon hit headlines earlier this month after revealing the decision had been made to shift its corporate headquarters from the US to the UK.
Now, in a second move to safeguard its future, the beauty giant has come to an agreement with Barington Capital, an investor group in Avon Products, which in December last year publically lambasted Avon's decision to hand over 80% of its North American business to Cerberus Capital Group in return for $170m. At the time, Barington condemned several of CEO Sheri McCoy's business decisions, stating that they did not consider her to be fit for the role and that it was "astonished" she remained as CEO.
Under the new agreement, however, Avon appears to have successfully placated the investment firm, agreeing to appoint Independent Director Cathy Ross to the Avon Board.
The terms also include that Barington has withdraw its nominations for election to Avon's Board of Directors at the company's 2016 Annual Meeting and to vote all of its shares in favour of the nominees proposed by the Avon Board. Chan Galbato, Avon's Non-Executive Chairman of the Board, said: "We are pleased to have reached this settlement agreement with Barington, which allows us to avoid a potential proxy contest."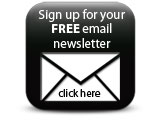 James Mitarotonda, Chairman and CEO of Barington, added: "We are pleased to have reached this agreement with Avon. We have spent time with Avon's management team... discussing our strategic and operational suggestions, and we are confident that Avon is taking the necessary actions to improve the long-term performance of the Company".
Companies