Avon poaches new CEO Jan Zijderveld from Unilever
Departing CEO Sheri McCoy praised for ensuring Avon representatives were at the forefront of company's efforts during tenure
Jan Zijderveld / © Unilever
Avon has named Jan Zijderveld, formerly President of Unilever's European business, as its new CEO.
Zijderveld replaces Sheri McCoy, who is retiring after six years at the helm of the cosmetics company.
Unanimously appointed to the role by a a list of 'seasoned' global executives, Zijderveld will begin in his new role effective immediately.
Zijderveld said: "I am thrilled to be joining Avon at such an important chapter in the company's turnaround.
"I strongly believe in the opportunity and relevance of direct selling for today's representatives and consumers.
"Avon is an iconic brand with an incredible global footprint as the world's leading direct selling beauty company, operating in the attractive and growing beauty category."
Addressing the ever more competitive consumer goods industry, he added: "With a dramatically changing consumer and competitor landscape, business as usual is not an option.
"Alongside continuing significant operational improvements in the near term, we will take a fresh look at the business, and deliver Avon's next chapter with a sense of urgency."
At Unilever, Zijderveld was responsible for Unilever's largest operating business, encompassing 34 countries and 25,000 employees.
He is credited with stabilising the European business and returning it to growth and improved profitability, following several years of decline.
He has also previously held the role of Executive Vice President, South East Asia and Australasia, as well as CEO of Unilever, Middle East and North Africa.
Chan Galbato, Chairman of the Board of Directors of Avon, said: "With his 30-year track record as a proven global leader, Jan has driven profitable growth in large, multi-channel, complex consumer businesses across emerging, developing and developed markets.
"In addition, Jan's focus on strategic and operational excellence, while putting our direct selling representatives and consumers front and centre, makes him ideally suited to lead Avon."
Speaking of the departing McCoy, he added: "On behalf of the Board, I would like to take this opportunity to thank Sheri McCoy for her leadership and commitment to Avon.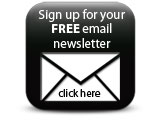 "During her time as CEO, Sheri has ensured Avon representatives are at the forefront of all the company does."
Companies