Avon on track to make $230m in savings in 2017
One year into its Transformation Plan, Avon has achieved cost savings of roughly $120m and cut debt by approximately $260m
Avon believes it is on track to achieve its target of $230m in cost savings by the end of 2017.
The company made cost savings of roughly $120m in 2016 as part of its three-year Transformation Plan, which it announced in January that year. Debt was also reduced by around $260m.
For 2017, Avon plans to meet its goal by investing in growth, which includes spending on media, social selling, service model evolution and IT.
These capital expenditures, forecast to increase by roughly $65m in 2017, will be aimed at improving Avon's representative experience, the company said.
The news came as the company announced its Q1 2017 results. Revenue was reported to have increased 2% to $1.3bn, down 1% in constant dollars.
Loss from continuing operations, net of tax was $37m, or $0.10 per diluted share, compared to a loss of $156m or $0.36 per diluted share.
Active representatives and ending representatives were seen to take a knock, down 3% and 1% respectively.
Sheri McCoy, CEO of Avon Products, said: "Our first quarter was broadly in line with our expectations and we remain confident in our strategic initiatives and the progress against our plan.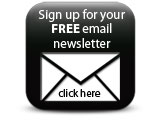 "We are moving into the second year of our three-year Transformation Plan, in which we will continue to build on the robustness of our brand, drive beauty innovation, and invest in initiatives to enhance representative engagement while ensuring continued cost discipline."
Companies