Avon leadership shake-up aims to turnaround disappointing Q1 results
The direct selling company's appointments is part of its 'fast-beauty brand' strategy
Avon has announced three senior hires, following the appointment of new CEO Jan Zijderveld in February.
Marco Brandolini, former MEA VP of Sales and Marketing for Herbalife Nutrition, is joining the cosmetics company as VP and General Manager for Italy and the Mediterranean.
During his 13 years at Herbalife Nutrition, Brandolini has been credited with accelerating the company's growth and introducing its premium product line.
Miguel Fernandez, Global President of Avon, said: "Marco is a seasoned strategic, result-driven leader with a history of building high-performing direct selling businesses in Europe.
"Under his new leadership we look forward to driving growth across our European businesses."
Anna Chokina, formerly General Manager of Russia for L'Oréal Paris, has been named as the VP of Avon's US$1.6bn skin care category.
She is said to have played an integral role in making L'Oréal Paris the number one digital beauty brand in Russia.
Prior to L'Oréal, she worked at P&G specialising in feminine care and food snacks.
Elena Degtyareva will transition from VP of Global Marketing Operations at Avon to VP of Global Fashion and Home, a category that delivers 25% of the company's revenue.
"We are excited for Anna to join the Avon team and for Elena to take on her new assignment," said Jonathan Myers, COO at Avon.
"They each have deep category and beauty experience, and will drive to restore growth in our categories.
"Further, these appointments are a testament to our commitment both to develop our winning category strategies and to drive operational excellence across all categories and regions as part of our turnaround plans."
The appointments come after Avon announced 'unsatisfactory' Q1 2018 results, with a net loss of $21m.
Jan Zijderveld was named as the direct selling brand's new CEO earlier this year, taking over from Sheri McCoy after she failed to turn around disappointing figures.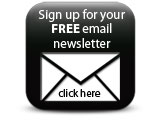 "Avon's first-quarter results were unsatisfactory and do not represent the underlying potential of the business," said Zijderveld in response to the Q1 results.
Companies