Avon launches gift set to raise money for Breast Cancer Now
Avon is raising funds for Breast Cancer Now, a UK charity, during Breast Cancer Awareness Month this October.
Alongside a bracelet, Avon has also launched a limited edition Breast Cancer Awareness Month Gift Set (£8). From each sale, £1.50 will be donated to Breast Cancer Now. The set includes Nailwear Pro in Viva Pink, Glazewear Absolute lip gloss in Renewing Rose and a lips print compact mirror.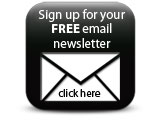 Launch: on sale during October
Companies