Avon is working with a team of 'Boobettes' and here's why
Cosmetics company will work with CoppaFeel!'s team of young women diagnosed with breast cancer to raise awareness of the disease
Only 30% of women aged 18-29 check their breasts for signs of cancer every month.
This is a figure that Avon UK is hoping to change by teaming up with breast cancer awareness charity CoppaFeel!.
The cosmetics company will work with CoppaFeel!'s team of 'Boobettes' – young women under the age of 35 who have been diagnosed with the disease – to raise awareness of the importance of regular breast checks.
This year, Avon's Bresast Cancer Crusade initiative turns 25 and to date the company has raised £19.5m for breast cancer charities.
Speaking about the new partnership, Andrea Slater, Avon General Manager, said: "Supporting compelling causes is at the heart of Avon; we work hard to improve the lives of women all around the world by supporting breast cancer charities and encouraging women to speak out against domestic violence."
From Avon's representatives, a survey showed that 77% check their breasts for signs of cancer at least once a month, with 37.6% checking at least once a week.
Almost 10% of all diagnosed cases are at stage IV, illustrating the importance of early detection.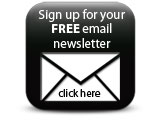 Natalie Kelly, CEO at CoppaFeel!, added: "Early detection is the best form of defence against breast cancer. We want to educate every young woman on the signs and symptoms, to know what their boobs look and feel like normally, and encourage them to check their boobs throughout their lifetime. Most importantly, we want them to feel empowered to see their GP if any changes.
Companies