Avon awards $210,000 in scholarships for Rep's children
US company's Global Scholarship Program supports children and grandchildren of reps
US beauty giant Avon has awarded $210,000 through its Global Scholarship Program this year.
The programme awards 100 scholarships to the children and grandchildren of top selling independent Avon representatives in 13 countries around the world each year. Scholarship recipients are selected based on academic performance and potential. According to Future Finances, 58% of students in the UK rely on parents for financial support.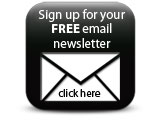 Andrea Slater, Avon General Manager Western Europe, said: "At Avon, we want to support our Representatives in as many ways as possible. With this initiative, we are not only able to support our Representatives' families but we are also able to further their education which makes the Global 1 Scholarship Program one of my favourite incentives. We provide our Representatives with many rewards and recognition throughout the year, but this one is very special."
Companies