Avon Cosmetics announces social influencer as new Representative Ambassador
Giovanna Fletcher, British author and wife of former Mcfly band member Tom Fletcher, hopes to help women improve their beauty business
Avon Cosmetics has announced a new partnership with Sunday Times best-selling author and social influencer Giovanna Fletcher.
Fletcher, wife of former Mcfly band member Tom Fletcher, will work as the brand's Representative Ambassador, supporting Avon Representatives' expansion strategies.
She said: "I'm delighted to be part of the Avon team, taking on the wonderful role of ambassador for its community of representatives.
"The opportunity Avon provides for women to run their own business and become financially stable is incredible and I'm looking forward to working closely with representatives and create online content to help support their beauty business."
The 33-year-old is also an advocate for breast cancer awareness with CoppaFeel and has spoken out about her husband's struggle with mental health issues.
Mathieu Comrad General Manager of Avon UK added: "I'm so excited to announce Avon's collaboration with Giovanna Fletcher.
"With over half of Avon representatives running their beauty businesses online and harnessing social media, we know Giovanna's experience as a leading social influencer and busy working mum will be so valuable."
Avon has also collaborated with Lottie Tomlinson, a professional make-up artist and blogger, as Brand Ambassador for beauty arm mark.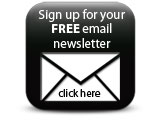 Companies