Australian Bush Flower Essences unveils new look
Organic skin care brand Australian Bush Flower Essences (ABFE) has undergone a rebrand in an effort to attract new consumers.
The new look will roll out across its Oral Sprays, Skin and Space Mists and Remedy Essence Creams this month.
According to the brand, the redesign aims to enforce a wellbeing message and highlight the ingredients used.
Ian White, CEO and founder of ABFE, said: "Over the last 30 years at ABFE we have been handcrafting powerful blends of remedy essences for millions of people around the globe, working as a catalyst for positive change in people's lives Now the time has come to expand our wings and give some of this great care, love and nurturing to our packaging not just to what's inside the bottle.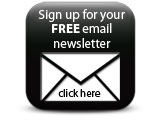 "We really hope you enjoy what we have done with evolving our face of ABFE and know this is coming from the heart and soul of who we are and is offered to you with care, love, light and respect from ABFE."
Companies