Australia one step closer to animal testing ban
Senate passes motion in support of ending animal testing for cosmetics
The Australian Senate has passed a motion in support of ending animal testing for cosmetics.
At present, there is no law forbidding animal testing for cosmetics in Australia, although the latest development has been taken as a signal by cruelty-free activists that such legislation might be on the horizon.
Hannah Stuart, from the #BeCrueltyFree Australia campaign – which is run by Humane Research Australia and Humane Society International – said: "Without a legal ban there is nothing to prevent cosmetics animal testing taking place here in Australia, or overseas during development of products sold in our shops. Such bans are already in place across the European Union, Israel and India, and there is now a growing worldwide momentum towards ending such cruelty."
The motion is the latest development to take place surrounding the issue of cosmetics testing on animals; the End Cruel Cosmetics Bill was introduced by Green Party Senator Lee Rhiannon in March, while a Labour Party consultation in September found 92% of respondents supported a complete ban.
Deputy Government Whip in the Senate, Liberal Senator Anne Ruston, said: "I believe it's time to acknowledge the majority of Australians would like to see an end to testing cosmetics on animals, and that we have a responsibility to work towards this worthy goal."
Greens Animal Welfare Spokesperson, Senator Lee Rhiannon, added: "This is a small positive step forward to eliminate animal cruelty, and it is excellent to have in principal commitment from Labor, the Liberals and the Nationals. The next step would be to pass legislation to ban all animal-tested cosmetics and ingredients."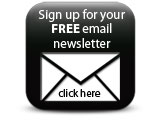 The cross-party motion was co-sponsored by Ruston, Rhiannon, Labour Senator Lisa Singh, Nationals Senator Barry O'Sullivan, Palmer United Party Senators Glenn Lazarus and Zhenya Wang and Independent Senator Nick Xenophon.
Companies