Aussie sponsors volleyball players for Rio 2016 Olympics
April Ross and Jennifer Kessy partner with the US hair care brand
Aussie, the P&G hair care brand, is sponsoring two professional athletes for the Rio 2016 Olympic Games.
The US brand will sponsor female beach volleyball players April Ross, 33, and Jennifer Kessy, 38, for the games due to begin in August. The two athletes won silver for the US at the London 2012 Olympic Games.
The sponsorship is the first of its kind for Aussie and the brand will use the partnership to promote the message that whether a consumer is a busy woman 'on the go' or a women 'going for gold', everyone wants hair that looks good and is easy to style. The sponsorship will start Aussie's in-store promotion at Walgreens.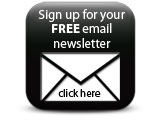 Ross, who was born in Costa Mesa in California, said: "I have been a huge fan of Aussie for years, not only because of the incredible scent, but because of the product qualities as well. With key ingredients like jojoba and Australian aloe, its 3 Minute Miracle has become a staple in my hair care routine because I want shiny, healthy and moisturised hair on and off the court. I am thrilled to be representing them on my road to gold in Rio."
Companies