Aussie sets out to restore 100,000sqm of Australia's torched bushland with WWF
The hair care brand has committed to donate £1 for ever sale of its new Nourish & Repair 3 Minute Miracle
Hair care brand Aussie has extended its philanthropic work with WWF to support the rehabilitation of Australia's bushland.
From this month, for every bottle of Aussie's new Nourish & Repair 3 Minute Miracle (£4.99) sold, the brand will donate £1 to WWF to help restore 100,000sqm of land.
The brand has also introduced a complementing shampoo and conditioner for the range.
Large swathes of the country's forests were ravaged by bushfires from September last year through to February 2020 due to a prolonged drought in the country.
It's thought the fires killed or displaced nearly three billion animals, according to WWF, while 25 million acres of land have been burnt.
At the peak of the crisis, beauty brands pulled together to fund the relief.
This included donations to the Australian Red Cross and World Wildlife Fund Australia, as well as charities for firefighters: CFA and the NSW RFS.
Estée Lauder and L'Oréal Australia committed AUS$200,000 and $100,000 respectively, while L'Occitane contributed €200,000.
Australia-native beauty brands Evo Haircare and Frank Body also dug deep to fund efforts.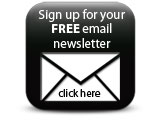 Aussie's new Nourish & Repair line is available exclusively at Superdrug.
Companies